| Month to Month SEO Plan: | Monthly Subscription (ex GST): |
| --- | --- |
| Business SEO: | $2,000/ Month |
A dedicated account manager

Keyword research

Keyword mapping

Monthly reporting on keyword growth vs your competition

Consulting on and creation of new landing pages for your website (bi-monthly)

Title and Meta description tag optimisation

H1 tag optimisation
Meta description optimisation

Accessibility optimisation

Backlink outreach

Content gap analysis

Internal Linking

Content ideas for internal blog

GMB listing optimisation

Local and niche directory optimisation

Other on-page recommendations and implementation
Here's some of our Proudest success stories: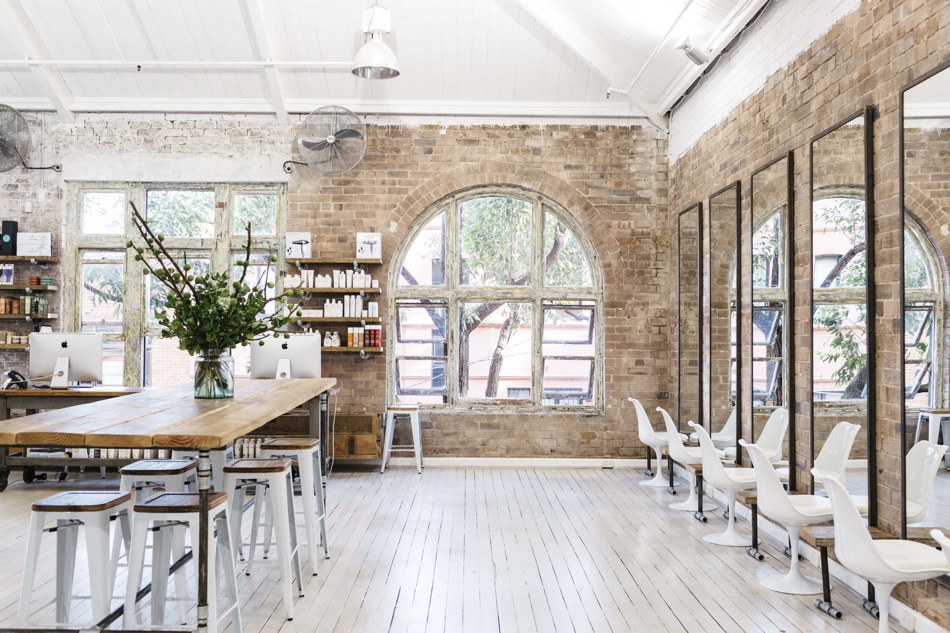 Since completing stage one implementation we've seen a comparative 18% quarterly increase in organic search traffic and a 36% increase in booking enquiries from search traffic.
These results came from optimising many on and off site factors however a few key implementation items included:
Identifying and targeting the highest value keywords
Optimising on-site ranking factors for key pages
Researching and acquiring links from competitor link profiles.
Results:
29 top 3 national rankings for high value salon and hairdressing related keywords (25 of these are #1 rankings)
75 page one national rankings
#1: Hairdressers Melbourne CBD
#1: Hairdresser Surry Hills
#1: Hairdresser Byron Bay
#2: Best Hairdressers Sydney (Top 3 Local Search Results)
#3: Best Hair Salon Sydney (Top 3 Local Search Results)
#3: Best Hair Stylist Sydney (Top 3 Local Search Results)
"The best marketing money I've ever spent"
- Argent Minerals Managing Director
The Argent Minerals website needed an urgent update in order to improve it's mobile usability and search engine optimisation.
The company had some stiff competition in the junior explorer mining category and wanted to improve it's exposure in search to make it easier for investors to find them above the competition.
During the mobile site update and migration we implemented SEO targeting keywords supporting silver and copper mining exploration.
Results:
77% Year on year (2015/2016) increase in Google organic search traffic
12 new keywords now ranked #1-3
190% increase in mobile traffic
All broken links fixed or redirected
All page titles and content optimised for targeted search phrases
Automated reports delivered weekly to help the Argent team stay on top of their ranking and web performance.
THE WRONG APPROACH TO SEO + COMMON MYTHS & MISCONCEPTIONS
Here's a quick video to help clarify a few key SEO topics! After this video I'll go into a bit more detail about the CORRECT approach to SEO and what's involved. Enjoy!
THE CORRECT APPROACH TO SEO
SEO is all about building earned results over time and the process of SEO is very similar to getting fit and healthy at the gym. You need to know what to do, how to do it the right way and to be consistent and invested in it in order to get great results. It's important to understand that lasting SEO results don't come without hard work and they don't happen overnight. After all, going to the gym is tough work and sometimes it can take months to see any results at all… especially if you're not consistent or you're not eating right, but the results are certainly worth it if the market is there.
When you need a plumber, cheap flights or to find the best Thai restaurant in Surry Hills… what do we all do? We Google it.. and that's the BEST thing about investing into search marketing, it's all about user intent, reaching people who are actively looking for your product or service and getting your brand in front of the people who are in your target market.
WHAT'S INVOLVED IN QUALITY SEO?
ONGOING WEBSITE OPTIMISATION
Website optimisation includes a wide variety of activities that help to benefit your overall website value and experience. Website optimisations activities commonly referred to as (on-page SEO) optimisation.
OPTIMISED CONTENT CREATION AND SCHEDULING
Your content is the value behind your website - Google searches for the best content to provide in search result but if your content doesn't present well, it will be passed over. Just like a personal stylist, SEO is the action that helps your content get a date with the best Google rankings ;)
OPTIMISED CONTENT PROMOTION VIA SOCIAL MEDIA, EMAIL MARKETING AND ANY OFFLINE CHANNELS APPLICABLE TO YOU.
Once you're creating great content on a regular basis, you also need to be promoting your content on a regular basis. Great content with shares and likes will be even more attractive to Google.
ONGOING REPORTING AND ANALYSIS
It's important to keep a close eye on what's going on behind the scenes of your campaign by consistently looking at the right website performance, referral and user analytics stats. Consistent reporting and analysis helps you to optimise your campaign and stay on target with your website KPI's.
ONLINE PR
Getting links from relevant and reputable websites pointing to your website is one of the most important elements required to get your website ranking for competitive keywords. The more quality links you have coming into a certain page of your website, the easier it's going to be to rank that page in the top 10. There's tons of great ways to get quality links to your site including getting links from businesses you deal with, guest posting for other sites, the moving man method, collaborating on content on someone else's site, writing great content of your own and getting natural links - the list goes on.